Cross posted on Rebellious Cupid

Book Reviews
Okay so it comes as no surprise that I really enjoy me some F/F romance. While everyone has their noses deep in M/M romances, I'm pretty much the exact opposite. That's not to say I can't enjoy a good M/M romance but I can count on one hand how many I've actually read, the main reason being that when there isn't at least one woman in the main cast, I just get bored :P
Which is what I love so much about F/F romances. Two women navigating this lovely world of romance is my Achilles's Heel. So naturally when I saw this book was going on tour, I had to jump on it!
The Melody of You and Me centers around Chris and her smexy love interest Josie(who's Filipina, yay!)in this New Adult romantic themed novella where a love of music and dance fuel their passion

!
I have to confess, I was super afraid to read this at first. Why? Because the bookstore backdrop is eerily similar to our Bookish Friends to Lovers series. They work at a bookstore AND they fall in love there. There's also an uncanny resemblance to our third book in the series, BookMark because of the F/F pairing and get this...Ruby our main heroine is also Filipina. I really thought about not reading this until after we were done with BookMark because I didn't want to get inspired by it and I realize this author has NEVER read our books in this series so I just thought, oh why the hell not? What can it hurt?
So the bookstore backdrop, the F/F pairing and the Filipina MC are where the comparisons stop. This was a completely different story than the one we were working on as Josie and Chris are on the younger scale of New Adult(late teens, early 20s) and BookMark's characters are in their mid to late 20s so I wasn't sure what I was worried about,lol.
What I liked about the story was neither girls were really sure about where their lives were headed but they knew that they had

ambitions

! When I tell you I'm obsessed with dance movies, please believe me when I tell you I've seen every single one that's ever been made! This book reminded me a lot of one of those dance movies that has a ballerina that falls in love with a musician and that's what made it super adorable!
My only quib was I wanted it to be longer! I'm not necessarily in love with long novels but I would have liked to see them in countless other situations. I'll probably forgive it for the sex. I used to be one of those book snobs that hated sex in books but now when I read what people read as "clean" romance, the only words that runs through my mind are "Ay carajo, this is so boring! Where's the sex????"
I like my romances steamy and my love scenes by the boatload and for the length of this one, this had plenty! I could probably write a novel about how much I like a good lesbian romance(A real romance not that erotica mess) and this one I'll be adding to my list!
For this blog stop I'm supposed to do a fancast *cracks knuckles* but I'll admit my imagination greatly differed from posts from the author so I thought it might be cool to compare mine to hers.
This is the conclusion:
Author's Image of Chris, model Rebecca Leigh Longendyke
My image of Chris, Model Elizabeth Wheeland
My image of Josie, Filipina Actress Angel Locsin( I was obsessed with her movies at one point, especially when Richard Gutierrez was her leading man!)
Also How could I ever forget this??? Her roommate Mayte is Afro-Cubana!!!
Author's Image of Mayte, model
Kristina Elise
Yes, I realize this is me, but the moment I read that Mayte had afro-curly hair, I saw myself in this character. So all I envisioned was me, me, ME!
Do yourselves a favor and check this one out! It's up on pre-order now and I will be patiently awaiting the next story that appears to be about the Afro-Cuban amazingness that is Mayte!
About the Book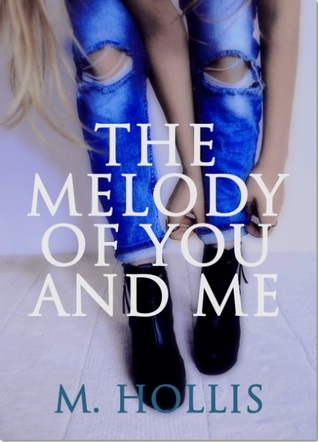 Author: M. Hollis Publisher: Self-Published Publication Date: September 29, 2016 Genre(s): New Adult, Contemporary, Romance, LGBT+ Page Number: 82 After dropping out of university and breaking up with her girlfriend of three years, Chris Morrison's life is now a mind-numbing mess. She doubts that working at the small neighborhood bookstore is going to change that. The rest of her time is spent mostly playing guitar and ignoring the many messages her mother keeps sending her about going back to college. But one day, an adorable and charming new bookseller waltzes her way into Chris's life. Josie Navarro is sweet, flirty, and she always has a new book in her hands. The two girls start a fast friendship that, for Chris, holds the promise of something more. But is she reading too much into this or is it possible that Josie feels the same way?
About the Author
M. Hollis could never decide what to do with her life. From the time she was a child, she has changed her ideas for a career hundreds of times. After writing in hidden notebooks during classes and daydreaming during every spare moment of her day, she decided to fully dedicate herself to her stories. When she isn't scrolling around her social media accounts or reading lots of femslash fanfiction, you'll find her crying about female characters and baking cookies.
Connect with the author!